NGO in Special Consultative Status with the Economic and Social Council of the United Nations.
National Symposium on "Social Harmony and Justice: Perspectives of Dalit Women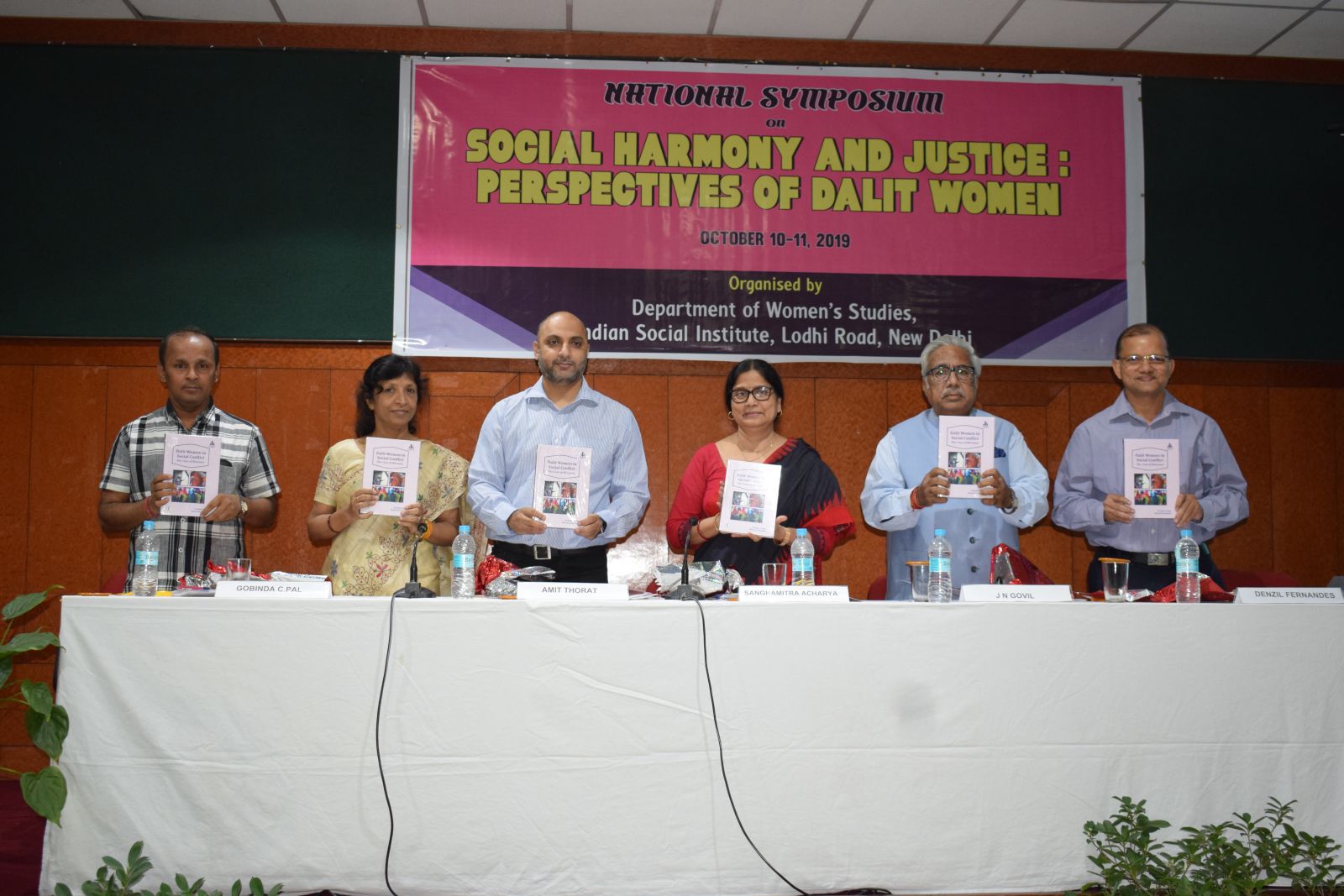 A two-day National Symposium on "Social Harmony and Justice: Perspectives of Dalit Women" was organised by Indian Social Institute, New Delhi, on 10-11 October, 2019. Dr. Denzil Fernandes SJ, Executive Director of ISI-Delhi, warmly welcomed the dignitaries and delegates of the Symposium with the hope that it will give hope to build a world founded on social harmony and justice. Dr. Archana Sinha, the HoD of the Department of Women's Studies, explained the dynamics of the Symposium which was being held to coincide with the International Day of the Girl Child. Dr. Amit Thorat, from Jawaharlal Nehru University , delivered the Inaugural Address, where he stressed on change of mindsets in order to deal with caste and gender discrimination. Dr. Gobinda C. Pal, from the Indian Institute of Dalit Studies (IIDS) spoke on "Intersectional Violence in Contemporary India: The Other Side of Social Justice" dealing with a framework to understand caste and gender violence in India. The book "Dalit Women in Social Conflict: The Case of Haryana" by Archana Sinha and Denzil Fernandes, jointly published by Indian Social Institute and Studium Press, was introduced by Dr. J.N. Govil, Vice President and Managing Director of Studium Press, and released on the occasion. The Symposium included a testimonies of Dalit women and the presentation of 11 papers were presented by research scholars, academicians and professors from different Universities and Institutions from various parts of India. The Symposium concluded with the Valedictory Address by Dr. Uma Chakravarty, a renowned feminist historian, who dwelt on the effectiveness of the Prevention of Atrocities (PoA) Acts of 1989 and 2015. At the end of the Symposium, Dr. Furzee Kashyap delivered the vote of thanks.
Copyright © 2019 Indian Social Institute . All Right Reserved